Canon ANDREW EATON SMMS
Parish Priest
Sawyer Canon, Christ Church Cathedral Newcastle
Anglican Chaplain – University of Newcastle, 

Chair, Anglican EcoCare Newcastle

Member, Diocesan Domestic Violence Taskforce
Member, Hunter Interfaith Network
Member, Sodality of Mary, Mother of Priests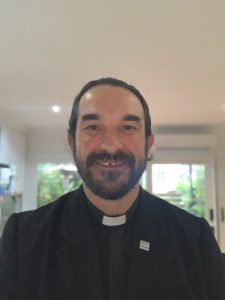 I came to Wallsend with my wife Monica and two girls in February 2017 having ministered in the Diocese of Bendigo in rural Victoria for 6 years.
I completed a Masters in Divinity and Advanced Diploma in Ministry at the University of Divinity in Melbourne, after previously studying a Bachelor of Arts and a Diploma in Golf. I have an interest in Girardian theory and non-violence, ecumenism, liturgy, and I am a member of a new Anglican Marian order – the  Sodality of Mary Mother of Priests.
I love digging deeper into the scriptures and exploring how following Jesus transforms our lives so that we can be part of the transformation of the world.
I am looking forward to celebrating 5 years in the parish in February 2022. 
Rev PHILIP MORRIS – Our Honorary Assistant Priest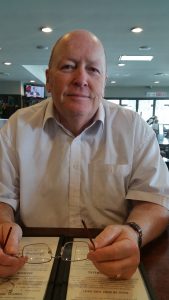 I was born and raised in New Lambton, the third child of Thomas and Lorna Morris. I married Sandra in 1978 and we have two sons and four grandchildren. I worked at BHP, MMI and GIO before leaving full time employment to undertake my training as an Ordinand.
My faith journey:
I felt the calling of God in my late teens and like many, tried to ignore it and live my life as I saw fit. But God kept calling me and in my mid-twenties I started to assist around St Luke's in various small ways outside the Sanctuary. I was a welcomer and reader at the Family Service that my family attended. God kept calling me to do more. I then joined the Sanctuary Team and assisted in all the duties of a server, from acolyte to thurifer, liturgical assistant to lay reader. My parish and successive priests saw me in a more senior role and asked if I was prepared to be "put forward" to the Bishop as a candidate for ordination.
I was ordained priest in the church of God on 1 December 2018.
Hannah Nebart – Children's, Youth and Family Minister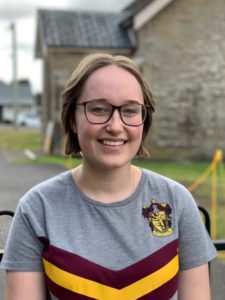 I am studying law and social science at the University of Newcastle and love helping people. I am so excited to lead children and young adults in a Christian life and to help people live their best lives in the name of Jesus.