Our popular Sunday School during school term, which runs alongside our 10.00am service, is led by a dedicated team of volunteers.
Sunday School begins in our dedicated Sunday School room at 10.00am where we light our candle, pray, sing together and listen to a story from the Bible. A creative response follows before we end the lesson in prayer. We then move to church to receive Holy Communion or a blessing from Fr Andrew together with our families. A healthy morning tea and play time are provided afterwards.
To enrol your child(ren) in our Sunday School program, please bring a completed Enrolment Form along with you, or you can pick one up on your first visit.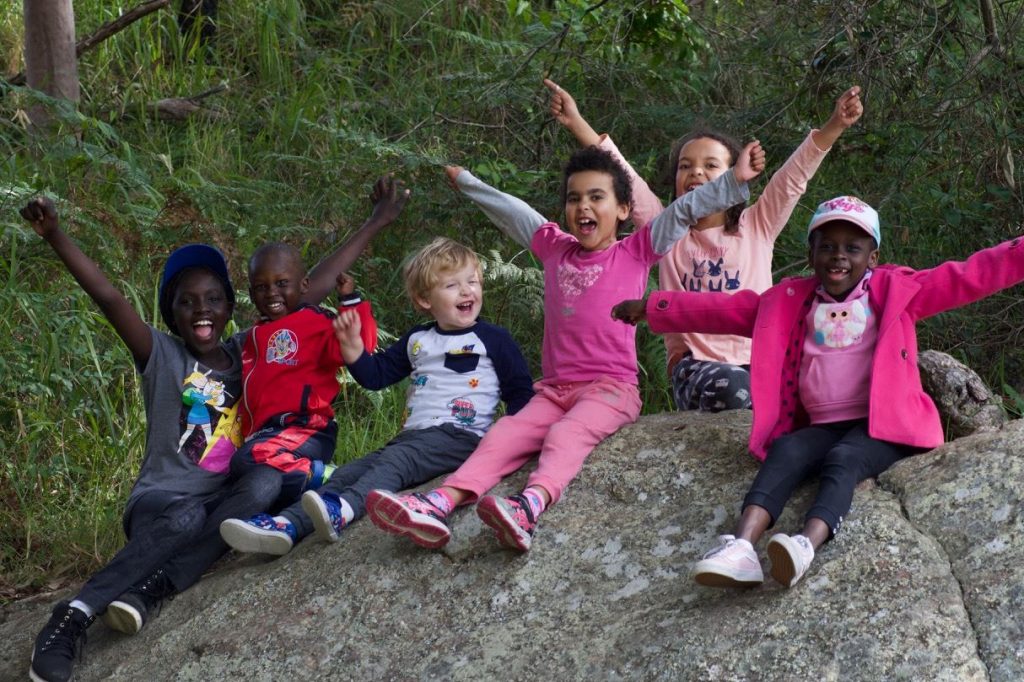 For children too young for Sunday school, a safe place is provided at the rear of the Church with room for prams, and a rug to play or lie on. Please feel free to bring your child's favourite toys and books.
Activity sheets and coloured pencils are provided for preschoolers, and for school-aged children who prefer to stay with their families rather than attend Sunday School.
During school holidays, Sunday School children join their parents, and other adults in church, and are very welcome to take part in the liturgy: assisting at the altar, helping with the Collection, doing a reading, being a crucifer or acolyte, etc.
A variety of outings and events are also offered for families and children throughout the year. Please check our events calendar for details on what's coming up.